Pool Safety RULES!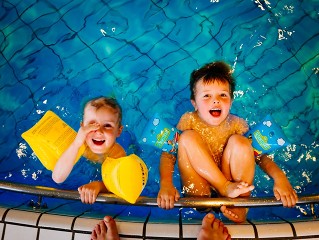 Kids in pool
Start the year off right with a concrete list of pool rules to keep you and your loved ones safe while enjoying your swimming pool.
It takes a village to keep your little ones safe around water and we're here to help. Our high-quality enclosures can protect your pool from bad weather and expensive repairs and your loved ones from mishaps, but pool safety goes beyond an enclosure. Here is our list of pool rules to keep everyone having fun in 2018. You can even print out this handy-dandy poster to keep poolside!
Rules to Swim By
Work that walk! Running on slippery surfaces never ends well.
Grab a buddy who's got your back, swimming alone is not fun.
Less than 10 ft? Touch first with your feet!
Diving head first into water shallower than 10 ft will give you a HUGE headache. Go feet first!
First, find the first aid kit.
Be a know-it-all! Always know where the first aid and safety equipment is located.
Little ones need a little bit more attention in and around water.
Believe it or not, electronics and water do not go well togethere.
Are you thinking of getting a pool or already have one that needs a safety upgrade?