Protect Children from Water Danger with an Enclosure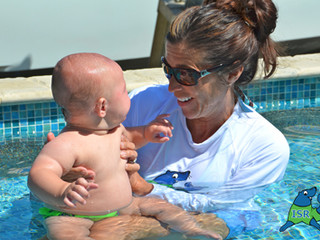 Swimming is a great thing to learn. It's a valuable life skill to have, plus, it's fun for people of all ages, especially kids. Getting your children involved in swimming at a young age is beneficial to their physical fitness and development, but safety should always come before fun and fitness.
As noted by our friends over at Infant Swimming Resource (ISR), drowning is the No. 1 killer for children under 5-years-old in 18 states. Turning your back for as little as a second is enough time for a child to fall into a pool and drown. A pool can be a wonderful thing when the proper safety precautions are taken. Help prevent accidents by teaching your children how to swim early in life and by safeguarding your pool.
Children are smart. Having a fence around a pool alone may not keep your children away from your pool unsupervised if they want access. Homeowners who have fences around their pool still have accidents because children can climb over the fence. But worse, when there's no fence at all, children can and have, walked out of the house and fell into homeowners' pools. Homeowners who enclosed their pools with retractable enclosures can prevent fewer accidents. Pool and Spa Enclosures' products have locks and can prevent children or pets getting into the pool unsupervised.

In addition, even when your pool is closed for the season, retractable enclosures are safer than covers. You may be thinking … my pool has a cover – my child won't fall in with the cover on. Unfortunately, covers can break, rip and be a cause of an accident.
For additional safety precautions, here are two ways to keep your children safe from pool dangers, as noted by Infant Swimming Resource:

– Make sure all doors that lead to your pool are equipped with alarms and locks.
– Adequately supervise your children.

Equipping your children with the skills to survive if they find themselves alone in water is key in preventing water accidents. Learn about ISR lessons for children as young as 6-months-old and have peace of mind knowing you are taking the steps to protect your child.
Get Your Kids Swimming Year-Round
Once your children know how to swim and you have the proper safety procedures in place, get those tykes of yours in the pool, practicing their new swimming skills and having fun year-round. By enclosing your pool with a pool enclosure (in addition to the safety aspect mentioned above), your entire family can enjoy your pool in good and bad weather. We offer a wide assortment of retractable enclosures. You can even create your own personal paradise right in your backyard! Learn more about swimming pool enclosures.