6 Reasons for Enclosing Your Pool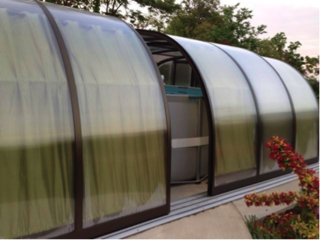 Having a pool can be an amazing thing! Just think of all the summer fun you've already had in it. By enclosing your pool, you can continue having your fun on days when the weather is less than desirable as the seasons change.
These are just a handful of more reasons why you should enclose your pool. See for yourself if you could benefit from them.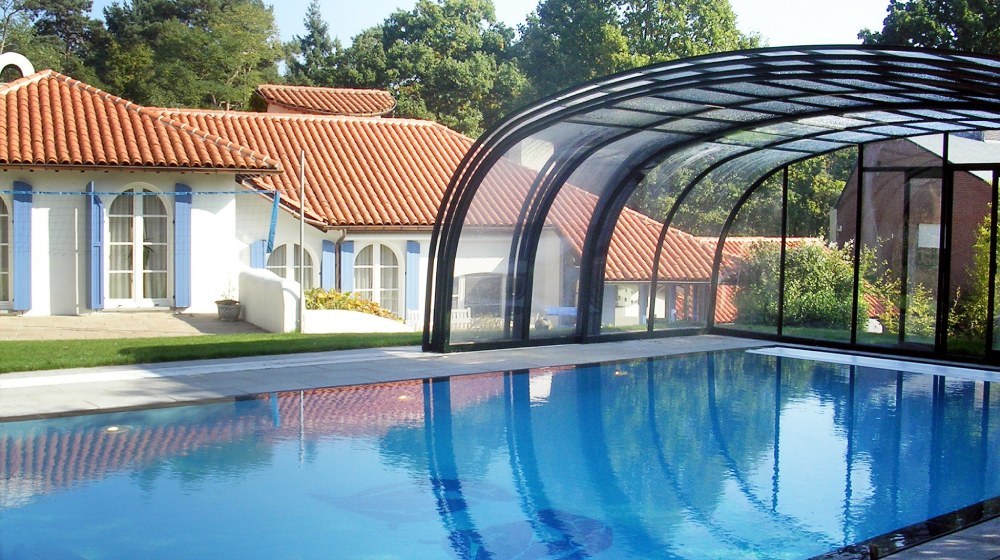 1. Dirt be gone
Fall, winter, spring, and summer – year-round, there will always be outside elements that fly around in the air and can end up in your pool. When you enclose a pool, you keep it protected from unwanted particles such as dirt, leaves, and dust.
2. Quality enhancer
Enclosing a pool enhances its water quality and protects it from getting damaged.
3. Accident avoider
When a pool is open and unsupervised 24/7, accidents may occur. Small children and animals can fall in and get hurt or even worse, drown. Enclosing a pool helps prevent such accidents and improve pool safety.
4. Year-round fun! Maximizing pool use = maximizing your pool investment
Our retractable pool enclosures, low, medium, or high enclosure designs, help keep pool water warm and bad weather out. These types of enclosures allow you to enjoy your pool all year long.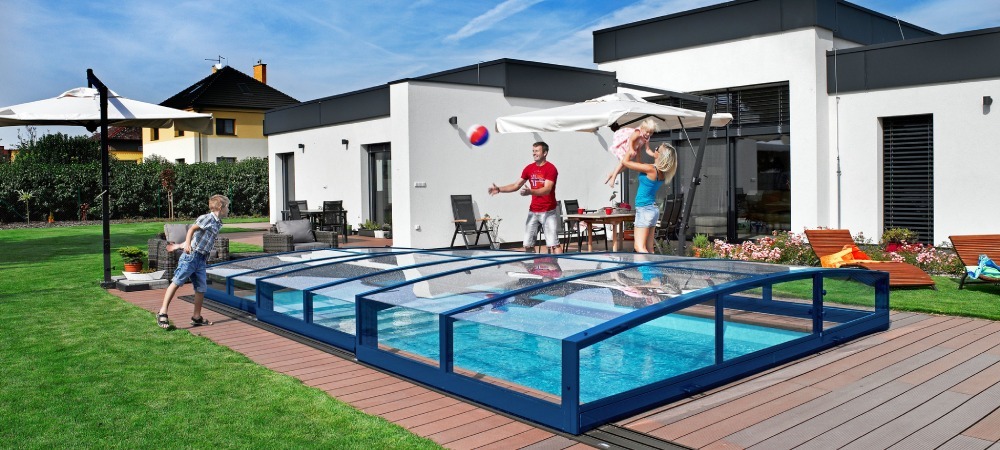 5. A penny saved is a penny earned
When you add an enclosure, you'll enjoy the following savings:
Reduced cleaning costs by keeping dirt, leaves, and debris out of your pool and off the patio.
Better water quality and reduced amounts of water treatment chemicals.
No need for opening and closing your pool each year.
High solar efficiency results in lower heating costs.
Reduced evaporation loss.
6. Unparalleled protection
Our enclosures are a pool protector and people protector all in one. In addition to protecting your pool from debris, as mentioned above, they protect people from harmful UV radiation (our enclosures are UV protected).
If you see the value in enclosing a pool and have some questions or would like to move forward with enclosing, contact us. We offer custom pool enclosures and standard enclosures.
For even more reasons for enclosing a pool, visit our earlier blog post – Advantages and Benefits of Pool and Spa Enclosures.