relaxation at it´s best
Hot tub enclosure SPA Dome Orlando®
As we are the only company that offers this model of pool enclosure we offer long-term active after-sales service of your new retractable enclosure. Enjoy a comprehensive range of benefits that no other manufacturer will offer. You can take a look what customers say about our pool enclosures, patio enclosures and hot tub enclosures.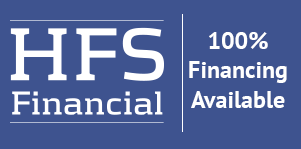 The Orlando enclosure is made of high quality aluminum profiles available in a range of colors and filled with high quality polycarbonate that comes in one of two colors. The Orlando is ideal for a spa, hot tub, greenhouse or an exercise room and can be fitted onto a level ground base including wood decking. With a choice of doors and two model sizes to choose from, it is the ideal leisure / relaxation room to complement your home. The unique hot tub gazebo structure of the SPA DOME ORLANDO™ consists of aluminum profiles whose surface is finished with fired color. The standard transparent smoked brown polycarbonate panels substantially reduce the effects of the sunshine, which creates an environment that is pleasing to the eye and maintains a comfortable indoor temperature. The SPA DOME ORLANDO™ has an easily assembled base, required to be anchored on a level foundation material such as concrete, composite/wood decking or ceramic block, pavers that are in concrete.
Spa Dome Orlando™ 4000:
Height: 7′ 6″ Diameter: 13' 6"

Click Here for Design Drawing Dimensions
Patent pending No P-377454, P-380325
Spa Dome Orlando™ 5000:
Height: 8′ 10″ Diameter: 16' 5"

Click Here for Design Drawing Dimensions
Color of construction
| | | | | |
| --- | --- | --- | --- | --- |
| | | | | |
| Silver | White | Anthracite | Bronze | Wood imitation |
Custom colors available at additional cost
Color of polycarbonate
| | | |
| --- | --- | --- |
| | | |
| Translucent embossed | Transparent | Smoke |
Color of sliding rails