Transform Your Enclosed Patio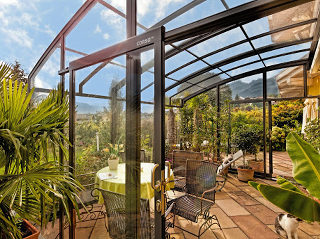 Corso Premium
Your patio is the perfect place to mix outdoor fun with indoor comfort.
Extend your home with a spa room, a second living room or an adorable breakfast nook and enjoy the feeling of being in the great outdoors without having to deal with bad weather or bugs thanks to a high-quality patio enclosure. The options are endless for designing the ideal patio, but everyone needs to start somewhere in order to get the ball rolling. Here are our helpful tips to get your patio in tip-top shape for summer!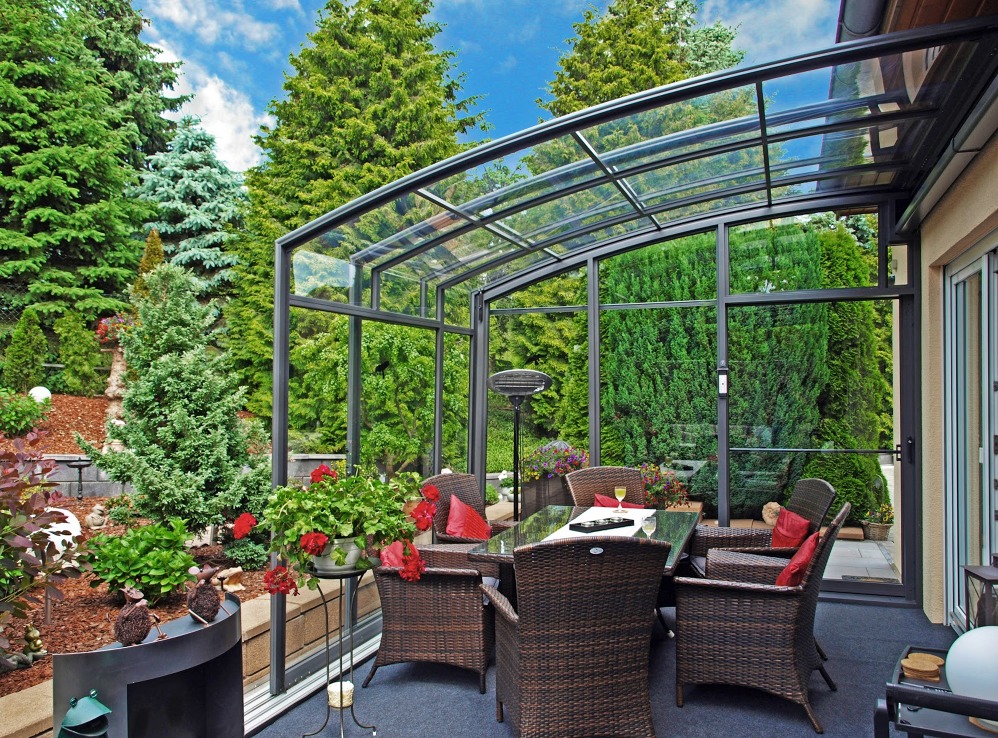 Furniture with zero limits!
With the enclosure's protection from wind, rain, and the general wear and tear that normally plagues outdoor furniture, you can go beyond plastic for your patio decor! Go plush! Go full carpet! Or put the breakfast table of your dreams in there and start having your morning coffee in the morning sun and your nightcap under the stars.
All of this is made possible because of the fantastic Corso designs, which will keep your patio safe from all of the different types of weather throughout the year. Let your creativity be your guide and get that patio looking swanky!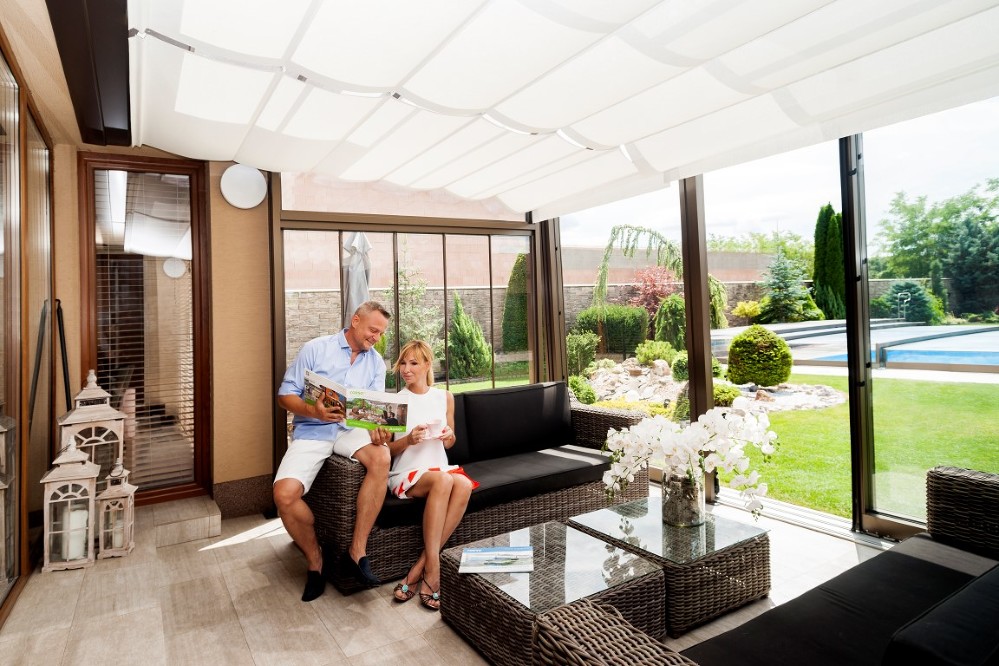 Who needs a man cave when you can have a spa cave!
We aren't called pool and spa enclosures for nothing! You know what looks even better than a breakfast nook on a patio? A hot tub on a patio! It will never be too cold or rainy to use since it can be fully enclosed in our high-quality weather proof panels.
Imagine watching snow drift down the other side of the glass while you're sipping something cold in your hot hot tub! Add some mood lighting, maybe a sound system for soothing music, and a mini fridge and you've got yourself the ultimate spa-cave! And in the summers, open up the retractable panels and let the breeze in for those long July nights.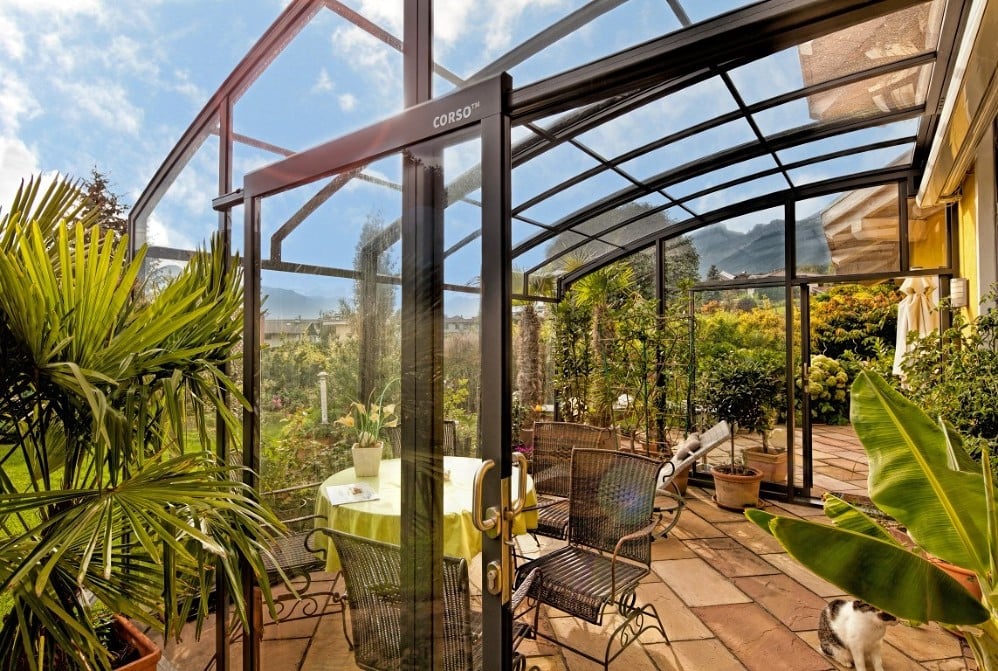 Nurture that green thumb!
Get that jungle look by using your enclosed patio as a year-round garden! Open it up on sunny days, and close it up in the harsh weather. By adding a variety of plants through your patio, you can create any kind of look you want. Go modern with clean, sleek orchids and mini palms or get wild with hanging ferns and a hibiscus bush.
Enjoy the sweet scents, fresh air and gorgeous color schemes that comes with a sunny enclosed patio covered in plants. An outside patio is a great place to hangout and beautifying it with plants is an even better excuse to invite family and friends over to enjoy it with you!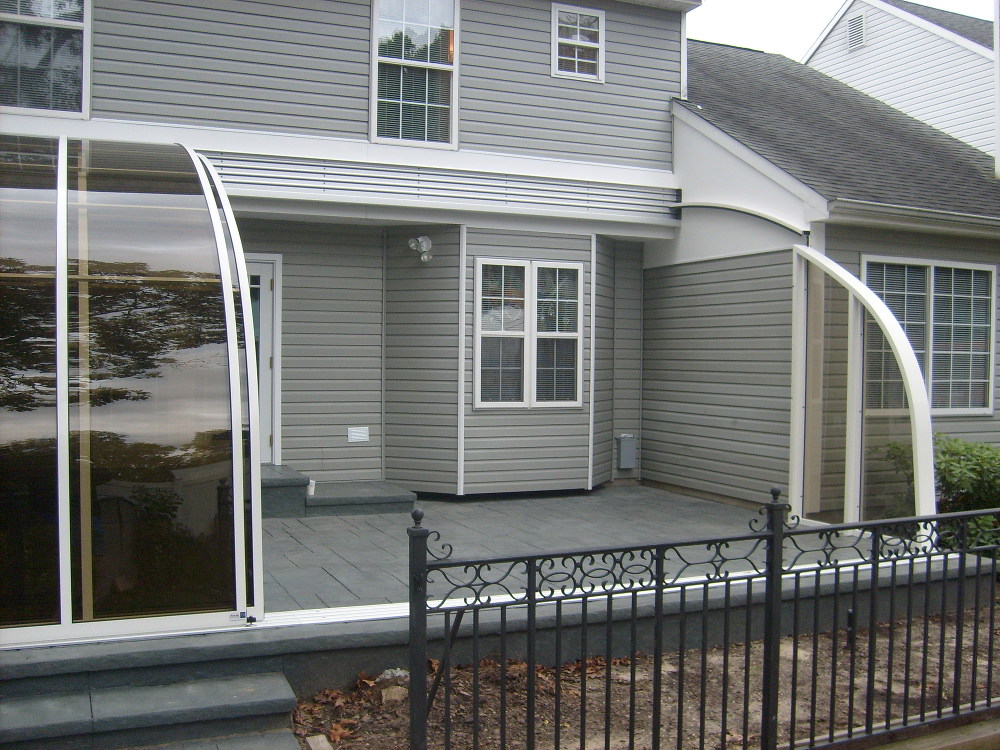 Are you aching for a furnished patio with a jacuzzi and some blooming plants (yes, you can combine all three into one patio!)? Take a look at our fully customizable patio enclosures and enjoy your space all year long! There is the Corso Entry, Corso Premium, Corso Ultima, and the Corso Glass – all of which can be customized to fit your patio, and give it the look that you want.