Thanks to YOU for helping us win!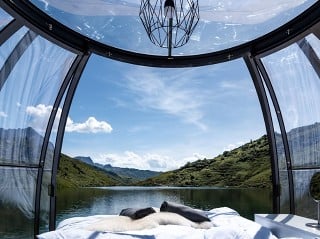 View from the inside of hot tub enclosure Spa Dome Orlando
We're so proud and excited to announce that our company have been awarded for their outstanding and superior products, innovation, and customer service in the pool and spa industry. We'd like to thank the academy, our moms, and each and every one of you for trusting us to enclose your outdoor space.
2017 has been an excellent year full of beautiful pools, spas, patios and more that we've been lucky enough to provide high-quality custom enclosures for you, our loyal customers. We take great care and pride in our unbeatable devotion to using the best materials to keep your family happy and safe all year long.
Are you thinking of getting a pool? If so, now is the perfect time to get a free quote on one of our many pool enclosure options. Already have a pool? This time of year is great for adding an enclosure so that you and your family can keep swimming even as the temperature begins to drop.
That's right! You can swim 365 days a year with an enclosure thanks to our polycarbonate panels that trap the heat in no matter the weather so that you can comfortably swim without a chill. Get a free quote today or contact us to learn more!