Patio Enclosures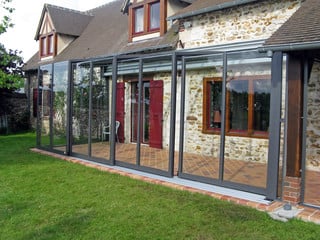 Horeca enclosure Corso Glass - retractable patio enclosure for hotels, restaurants and cafes
Do you have a patio that you want to use more than just the summer? A patio enclosure is the perfect answer. With our patio enclosures, you will have the ability to relax on your patio without worrying about the outside weather conditions.
Our patio enclosures are great because you can slide them open on warm days or keep them closed on inclement days. We offer four different models of patio enclosures!
Our Retractable Patio Enclosures provide:
High clarity light transmission and protection against harmful UV radiation
Durable aluminum framework and polycarbonate retain their characteristics for years
Reduced cleaning time by keeping dirt, leaves and debris out of your enclosure
High solar efficiency
A flexible alternative to traditional construction
Comfortable and easy handling – Barrier free access
Retains the heat created by sunshine and increases thermal coziness inside the enclosure
Prolonged use plus extra storage, planting or exercising space
Restrict access by children or animals to ensure their safety
Expand the usable area of your home – Indoor/outdoor entertainment by simply sliding the enclosure
Corso Entry
Your first option is the Corso Entry, which is our most basic patio enclosure. This enclosure is perfect for balconies, terraces, or outdoor patios, since it is designed with a sleek arc shape. The Corso Entry has even been voted as one of the best patio enclosure on the market!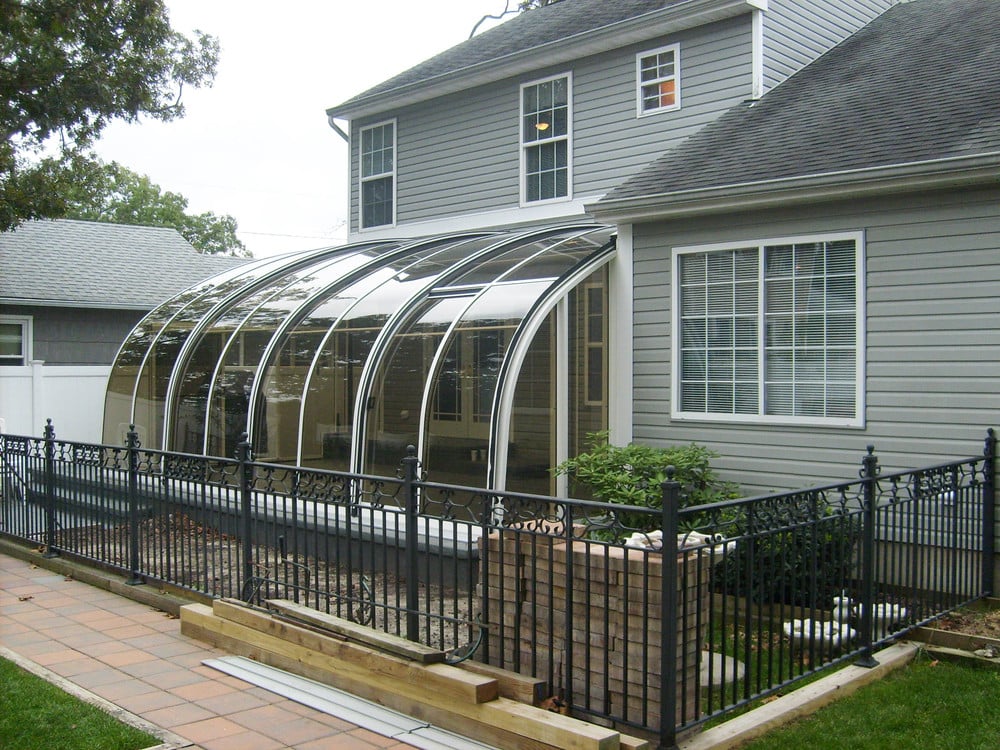 Corso Premium
The Corso Premium is similar to the Corso Entry, however it does not have the rounded arc shape. This enclosure offers a unique system with an aluminum and polycarbonate frame, and a sliding door for easy entry. The Corso Premium can be easily opened and closed so that you can enjoy the enclosure even in inclement weather. Don't let the rain interfere with your outside dinner party!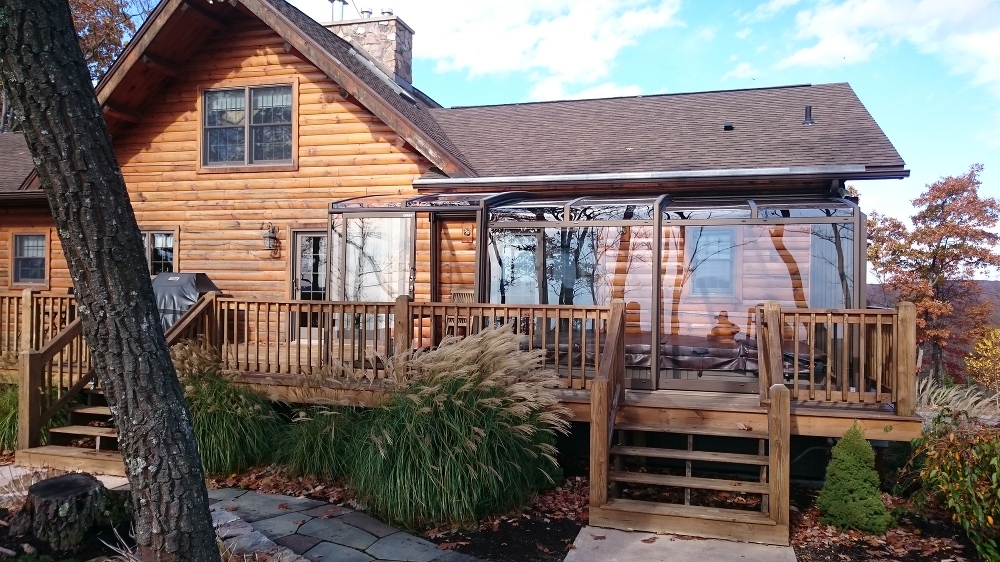 Corso Ultima
Next we have the Corso Ultima, which is our most modern and elegant patio enclosure. This model is one of our customer's favorite enclosures because of its clean design and long glass panes. The Corso Ultima has less aluminum framework than our other enclosures, therefore allowing you to feel as if you are sitting outside. This design is great for public places such as cafes, hotels, or even outside dining at a restaurant.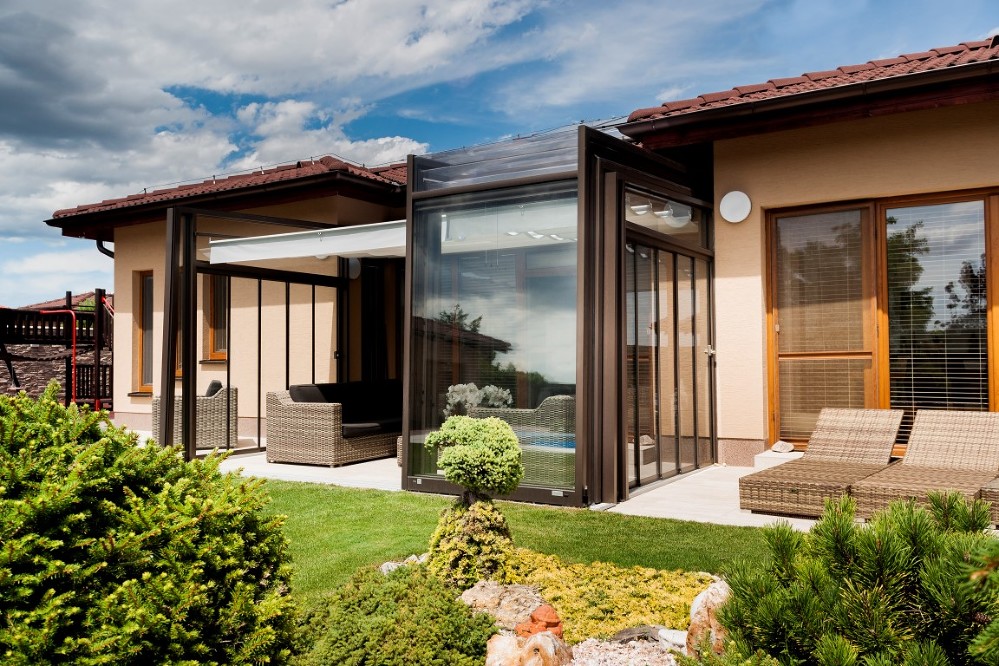 Corso Glass
Last but not least is the Corso Glass design, which is a very unique enclosure that we offer. This all-glass enclosure has been awarded with Grand Prix at exhibitions For Arch in Prague, Czech Republic and Zloty Medal of Blodma fair in Poland - proof that it's an amazing enclosure! Also, the Corso Glass enclosure has the highest quality of craftsmanship and it is our most modern design compared to all of our other enclosures. The walls are made of safety glass and the roof of the enclosure is almost completely flat, adding a sleek look to your yard. This design is perfect for customers who are interested in a classy and timeless enclosure to cover their patio.
Our patio enclosures are a great addition to your home if you love relaxing outside. With our enclosures you will never have to worry about the inclement weather in spring, summer or fall again! After browsing our website and looking at our patio enclosures, you will be sure to find the perfect fit for your yard. If you're adding a patio to your yard or already have one, get a free enclosure quote today!