Our CEO Talks Pool & Spa Enclosures on Home Talk USA Radio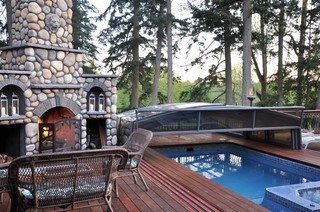 Alex Stonkus
We are more than excited to announce that our very own CEO Alex Stonkus will be appearing on Home Talk USA this month. Michael King "the "Cajun Contractor" will interview him and air the broadcast on Oct.18 at 9:30am CST. Tune in via www.lifestyletalkradio.com to hear Alex and Michael discuss all things pool, spa and patio enclosure related. Simply click on the top left corner where it says 'Listen Live'.
Michael King is a licensed general contractor who has been in the home improvement business for several years. He accredits his fun personality and entertainment background coupled with his knowledge of home improvement to having listeners tune in. They want to listen and learn.

"Home Talk" made its debut on Jan. 24, 2004 in New Orleans. Michael got the idea to start the show when he realized the true need for it — the New Orleans home improvement industry had no accountability for its contractors. 10 years later, Michael has helped countless people become more knowledgeable on the topic.

Make sure you tune in to hear Alex answer some great questions such as:
How do you care for an retractable enclosure?
How long do retractable enclosures last?
How do retractable enclosures help pool owners save money and energy?
And much more!
If you know someone who could benefit from this advice or may be interested in advice on home improvement, please ask them to tune in. We hope to catch you on Oct. 18!