Low Pool Enclosure Designs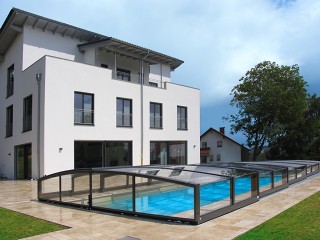 Swimming pool enclosure Viva goes well with modern house
Low pool enclosures are perfect for customers who want to enjoy the benefits of an enclosure but don't want to install a high structure in their yard.
These enclosures are low in height and protect your pool from any debris or harsh weather conditions. They also come with a side sliding door that you can use to easily enter your pool while it is still fully enclosed.
The benefits to these enclosures are countless - you can enjoy swimming in your pool under the enclosure in bad weather or even slide the enclosure off on a warm day and relax under the sun. Low enclosures allow you to experience the best of both worlds - your pool will remain protected without having a large structure dominate your yard space. Here are three of our most popular low pool enclosure designs that you are sure to love.
Elegant
Our pool enclosure ELEGANT is sure to be a crowd pleaser. The dynamic shape allows you to swim in your pool in any type of weather condition while staying fully protected. You can even customize the color of the construction, polycarbonate, and sliding rails!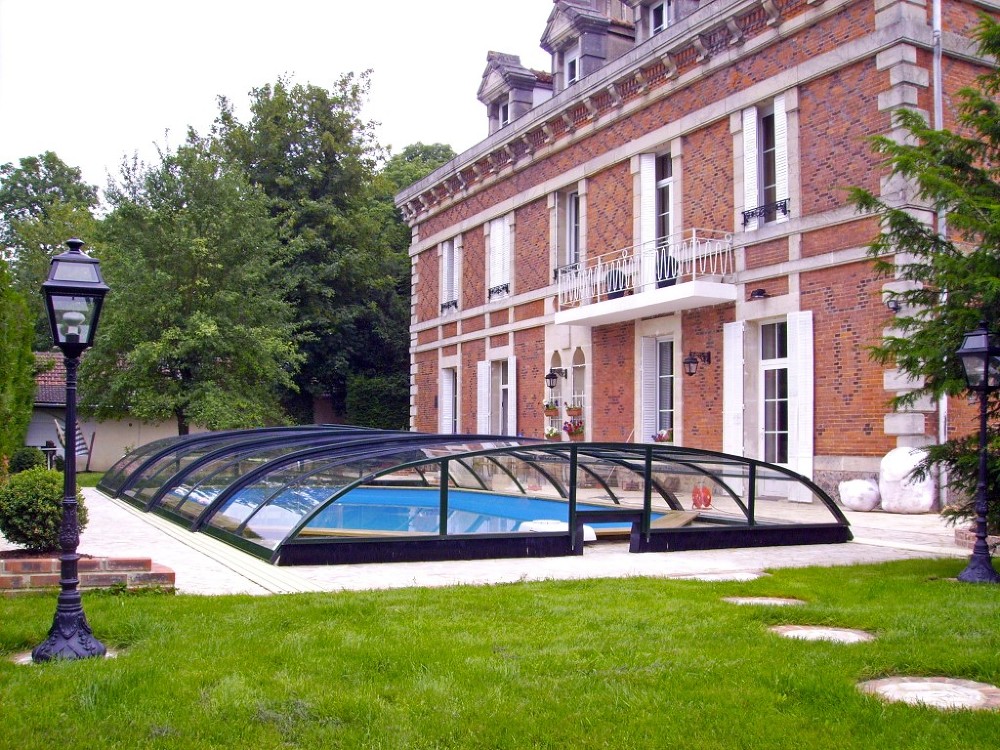 Viva
The pool enclosure VIVA is quickly becoming one of our most popular designs! Here's why: this enclosure offers a unique type of gliding system that is different from our other designs - it only has a rail on one side of the enclosure, allowing you to enjoy a simple gliding system to open your cover on sunny days. The other side of the enclosure has no tracks, so you can appreciate this sleek look on the side of the pool that you tend to enter more often.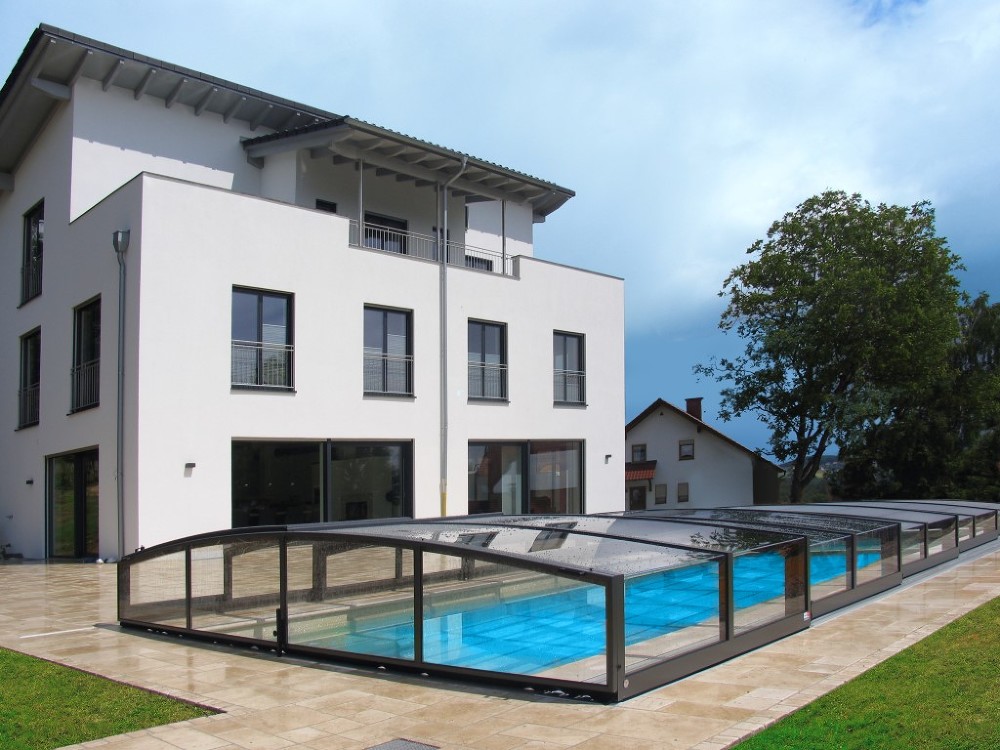 Terra
The pool enclosure TERRA is our standard enclosure - it has the highest level of safety and it is custom made to perfectly fit each pool. TERRA is also our lowest enclosure, so in order to swim in your pool, you must fully retract the enclosure. This design is perfect for customers who want a modern looking pool cover that will not take away from the rest of their yard while still enjoying the benefits of owning an enclosure, such as water temperature regulation and protection against harmful weather or debris.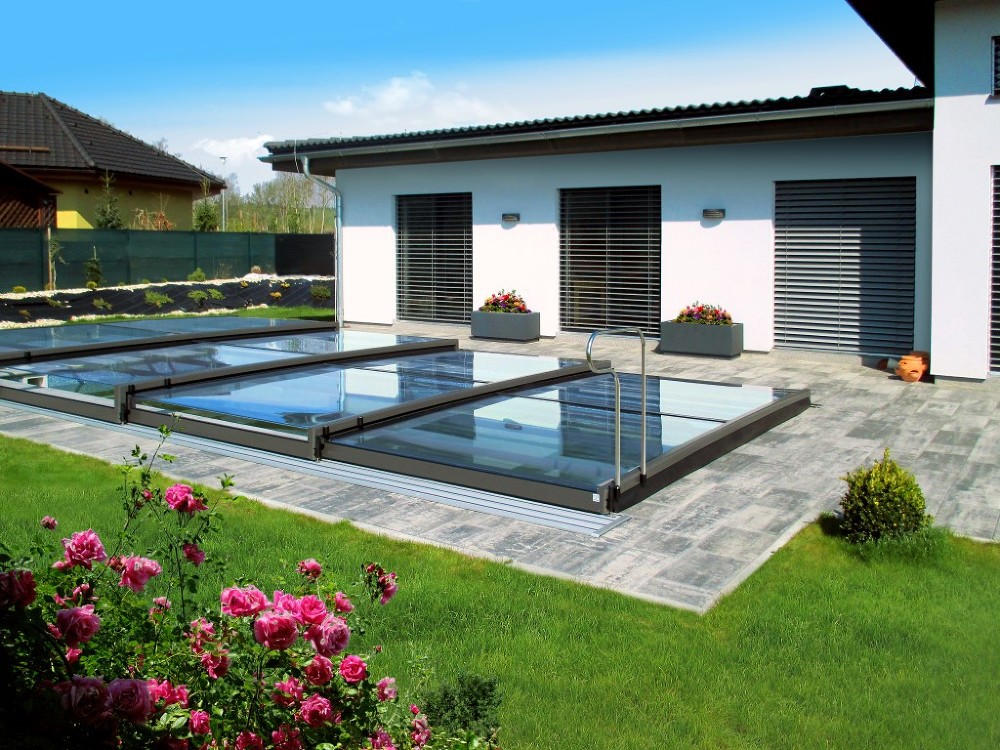 Low enclosures are the ideal height for customers who want to enjoy all of their yard space while still protecting their pool from damage. Did any of these enclosures catch your eye? Check out our website for more information on each design. If you're buying a pool or already have one, get an enclosure quote today!