High Pool Enclosure Designs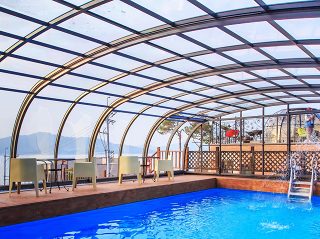 Closed pool enclosure Laguna NEO
Looking for a way to host events by your pool in rain or shine?
High pool enclosures are your answer. These covers are perfect for customers who want to move freely under their enclosure and create a relaxing and fully-covered entertaining space. The panels of the high enclosures are even separated into individual segments so that you can retract the walls and enjoy optimal sunlight! Keep reading to learn more about three of our most popular high pool enclosures, which come in several shapes and sizes.
The Laguna
The Laguna is a wide-span enclosure that is perfect for entertaining family and friends – its large size allows space for tables and chairs. Despite its impressive dimensions, the Laguna can easily be opened or closed so that you can enjoy the sun in a matter of seconds.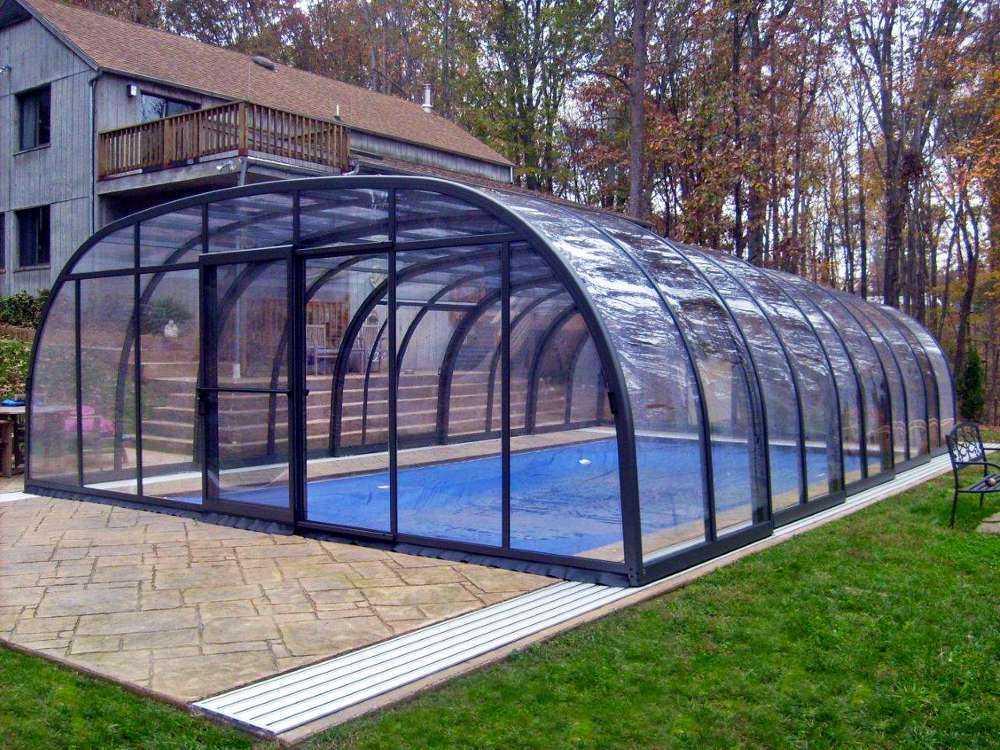 The Omega
Like its name suggests, the Omega is the ultimate pool enclosure. Its sleek design is an optical illusion, as the cover looks lower than it actually is. Although it may look short, the Omega is tall enough for you and your guests to walk around freely inside.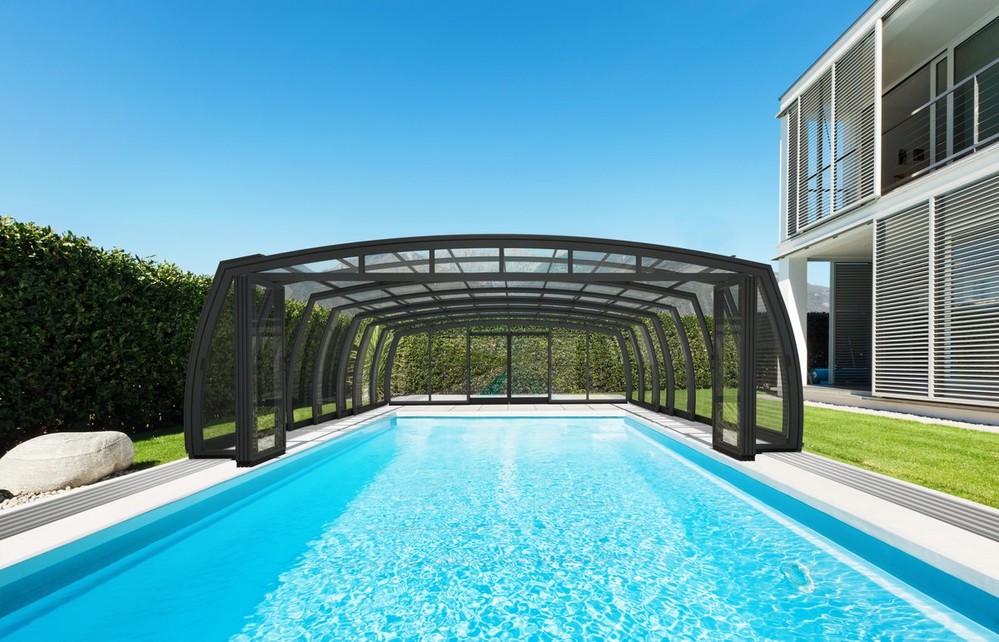 The Olympic
The Olympic is a unique and eye-catching enclosure that will make all your friends wish they had a pool cover like yours. The Olympic also comes with an electric remote that opens and closes the walls of the enclosure. With its great size, this enclosure is perfect for customers who want extra space to walk around or set up an entertaining area for guests.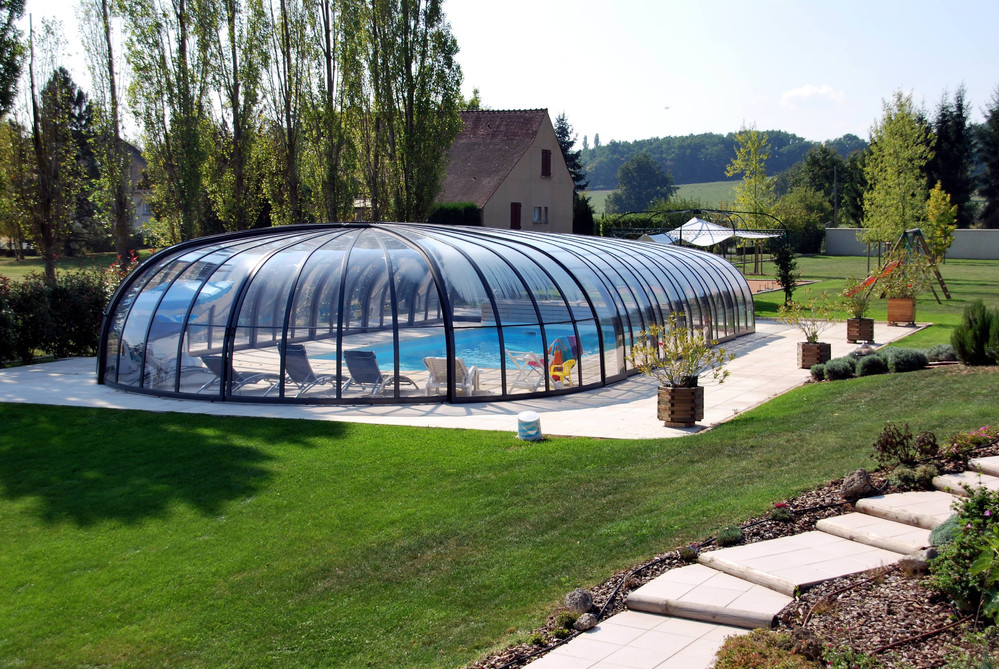 High pool enclosures are the ideal height and size for all customers who want to entertain and relax by their pool ALL YEAR!