Comparison – Conservatory/Sunroom vs. Patio Enclosure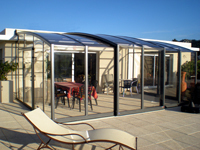 A sunroom and patio enclosure both allow you to enjoy beautiful sunny days and frigid winter nights in the comfort of a cozy climate-controlled room. However, is there a difference between the two?
Similarities
First, let's go over similarities:
Both can be made with durable aluminum framework & polycarbonate.
Large transparent paneling with high clarity light transmission.
Blocks out harmful UV radiation.
Prevents leaves, dirt and debris from entering your sunroom or patio.
Retains heat & warmth created by sunshine.
Can be used as a safe space for storage, exercise and greenery.
Both are customizable.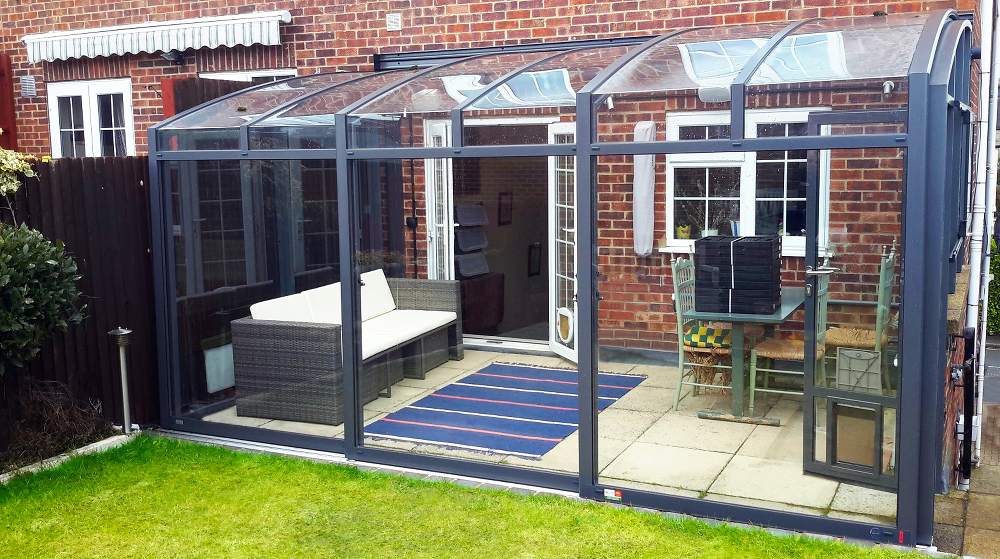 Differences
And now to differences.
A fixed sunroom has many benefits, but you won't be able to entirely enjoy the warm rays of a beautiful sunny day behind fixed paneling. If anything, it could get extra warm within the sunroom for extended periods of time. However, it will provide extra security and thermal insulation throughout every season!
Our patio enclosures allow you to completely enjoy that same beautiful summer day in it's entirety due to it's retractability. By pulling back the high-quality polycarbonate paneling, you can fully take-in the sun as if you were naturally outside. The same room can be used as an indoor and outdoor space!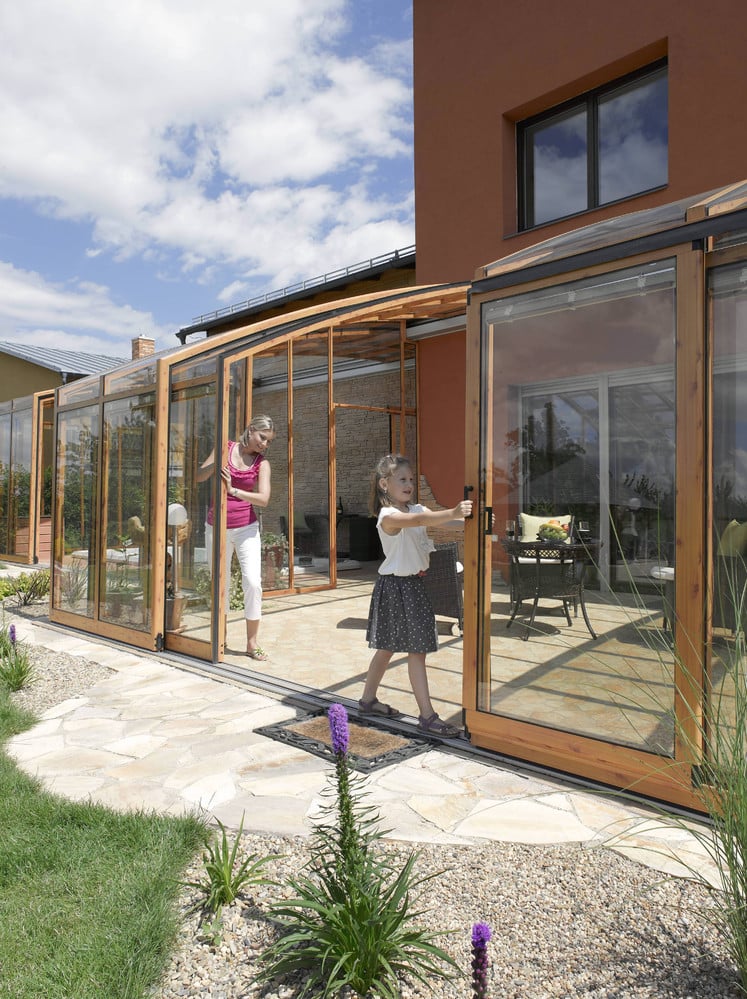 The overall main difference
Most sunrooms are fixed while our patio enclosures are fully retractable. If you would like a fixed patio enclosure, we offer them too!
Experience the benefits of either and get a quote on a patio enclosure today.