Comparison between conservatory and patio enclosure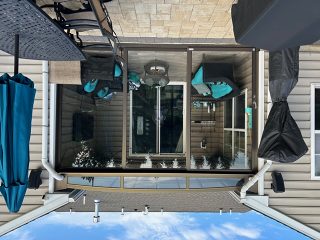 Atypical patio enclosure Corso
If you've been thinking about adding an enclosure to your lovely patio, you might have heard about a conservatory (sunroom), or a patio enclosure.
Both of these enclosures allow you to get the most out of nice, sunny days - even in the fall or winter months. You will also appreciate them during the summer because you can always control the temperature and, trust me, you will really enjoy a cool air-conditioned space in the middle of a hot, tropical day. Also, you can create your very own unique space in this new add-on to your home. The decor is up to you! So what are the differences between these types of enclosures? Or… are there any?
What is a patio?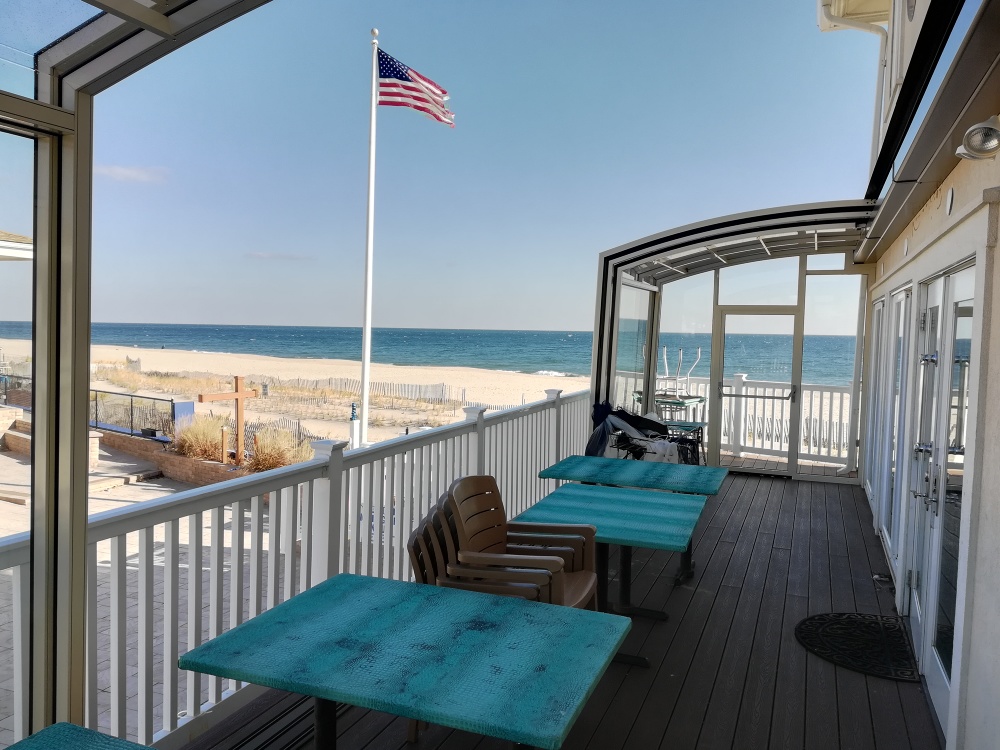 A patio is a paved area adjacent to or near a home that can be made of poured concrete, pavers, bricks, or some other material intended to provide a flat, stable foundation. It is often mistaken for a porch, but a porch is always located at a residential entranceway and is usually covered. A patio is an outdoor platform that has many different ways to enclose it.
What are the characteristics of a sunroom?
The defining characteristics of most sunrooms are their rigid frames and multiple windows. They are often built as an extension on a house and not a freestanding structure.
But there is still a lot of room for customization. For example, the different types of roofing material: If a sunroom has a solid roof that mimics or extends from the main roof, it may be called a gable, studio, or traditional sunroom. If it has a glass roof, it may be referred to as a conservatory or solarium depending on its architectural design.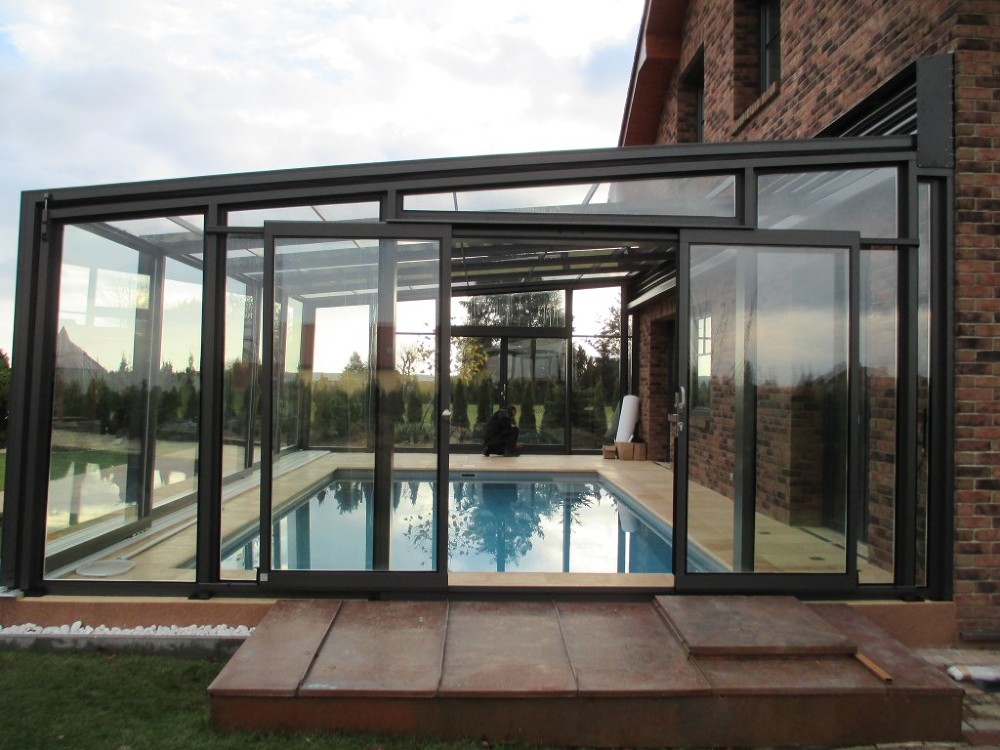 What is another distinctive feature?
Another distinction between sunrooms and patio enclosures is whether or not they are fully climate controlled. A four-seasons sunrooms' temperature is controlled by the same type of system as the rest of the house. They also include added security features, sleek door handles and advanced weather interlocks. On the other hand, three-season sunrooms have an independent heating and cooling system, though sometimes they aren't temperature regulated at all. Depending on your region's climate, our three-season rooms can transform your existing porch or patio into an additional entertainment space by enclosing your existing porch or patio with glass during unfavorable seasons.
The conclusion? If the sunroom is sheltering what was originally a paved outdoor space, then all of the above examples could also be described as patio enclosures.
What are the benefits of having these types of enclosures?There are many benefits of having any type of enclosure in the first place. Here are just a few:
Extension of your home

Your home will seem a lot bigger with an installed enclosure. It will also give your family a whole new place to spend time in throughout the year. Why not use this extra space in your home and create a unique room, which will be envied by many. There are many options on what to do with this new space. The possibilities are endless!
Design and decor

You can create your, unique safe place in an enclosure. Not only does it feel relaxing to be in an "outdoor" space with a beautiful view, but you can also play with its layout as much as you like. Add a nice wooden table with chairs, some cabinets, and voila! It can serve as an extra dining room for the whole family. It can also be used as a living room with a nice sofa and ambient Christmas lights. Add a comfortable armchair to create a perfect place to read a book on a cozy fall evening. Or you can even move in a desk, computer and a filing cabinet with all your notebooks to create a quiet study room or small office with perfect lighting. There are so many different ways to expand the space in your home thanks to a new enclosure.
All-year access

As we have previously mentioned, an enclosure can ensure you a safe, temperature-controlled space any day of the year. You'll appreciate the enclosure for the rare sunlight peeking through in the middle of the long, dark winter just as much as the cool air-conditioning during the hot summer months. Also, in the enclosed space, you can easily escape all the insects that are an annoying part of the summer. Yes, no more bug bites! Many studies have shown that spending time outside (any day of any season), which includes spending time in an enclosure, reduces stress and is very good for both your physical and mental health. By having your breakfast on a patio enclosure, you will start off your day in a good mood with more energy, and less stress and anxiety.
Gain vitamin D

You can boost your body's vitamin D level by spending a mere 15 minutes a day soaking up sunlight. It's especially important in the fall and winter months when the days are shorter and the risk of seasonal depression is much higher.

What is vitamin D good for? With a sufficient amount of vitamin D, you are less likely to become depressed and less likely to be diagnosed with Alzheimer's or dementia.
Increase the value of your property

Even if you are not planning on selling your home in the near future, installing a patio will increase your property's overall value and appeal to potential buyers. Adding special touches like a retractable awning for controlling the sunlight can potentially boost your starting price by the time you're ready to sell. It is good idea to see this investment as insurance. Whether you'd like to sell at some point or want to enjoy the enclosure yourself, it's a win-win situation!