Advantages of Pool/Patio Enclosures During the Fall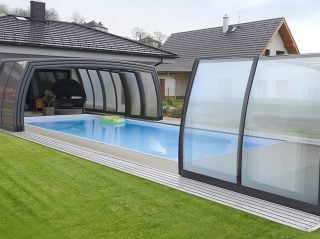 Opened pool enclosure Omega
Summer has ended and fall is officially here. And so is the chilly, cold rainy weather and falling leaves.
Your pool or patio enclosure serves as a protection cover from leaves and saves you hours of cleaning time. It can also be a new place to rest, or for hanging out with your friends and family. And that's not all! What are the other advantages of having a pool or patio enclosure, especially during the fall? Here are some reasons why.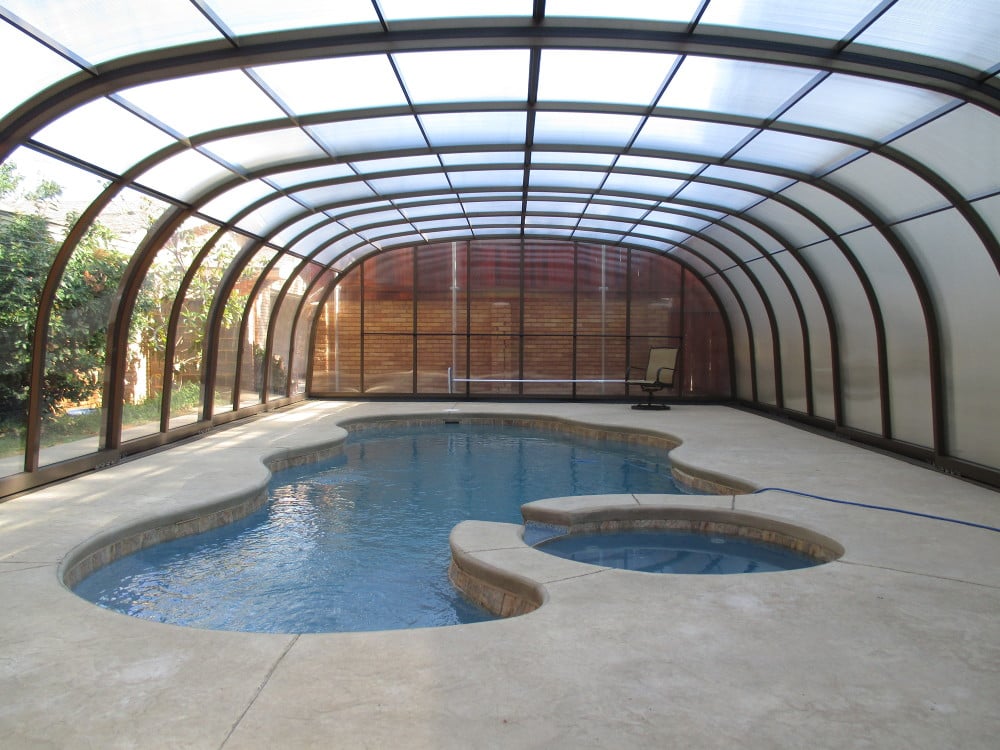 An enclosure allows you all-year access. One might think that with summer ending, using the swimming pool and barbecuing on the terrace is over. However, that is not the case if you own an enclosure! An enclosure will also help keep the water warm year-round. Having a patio enclosure allows you to enjoy the outdoor space even in the winter and fall months. Why give up on hanging out with your friends outside just because summer is over?!
It brings many health benefits. Year-round access to your swimming pool with an enclosure allows you to boost your immunity system and keep up with regular exercise, like swimming, using water weights, and treading water. All of that without needing to leave home or having to use public showers! There are many more benefits when exercising in water, including the release of muscle tension, reducing stress and improving blood circulation. Keeping your pool accessible year-round is definitely a great boost to your overall health.
Keep your space clean thanks to an enclosure. As we have already said, the fall season means the leaves are falling. And there is nothing more annoying than having to clean up your pool or terrace every day. You won't have to deal with that anymore if you have an enclosure! The same can be said for snow during the winter, or pollen in the summer. Moreover, an enclosure helps prevent the swimming pool water from evaporating. Evaporation is a natural occurrence caused by the heat of the sun and is accelerated by moving wind. An enclosure shelters swimming pool water from the natural elements. It also saves you a reasonable amount of money that would be spent on new swimming pool water after it would have evaporated.
An enclosure ensures your pool is a safe place. Having an enclosure not only saves you the trouble of having to clean it so often but also helps prevent wild animals and insects from falling into your pool. You can save yourself the trouble of having to deal with that, and also save many innocent lives. There won't be a need to use the net as often to pick up bugs or leaves.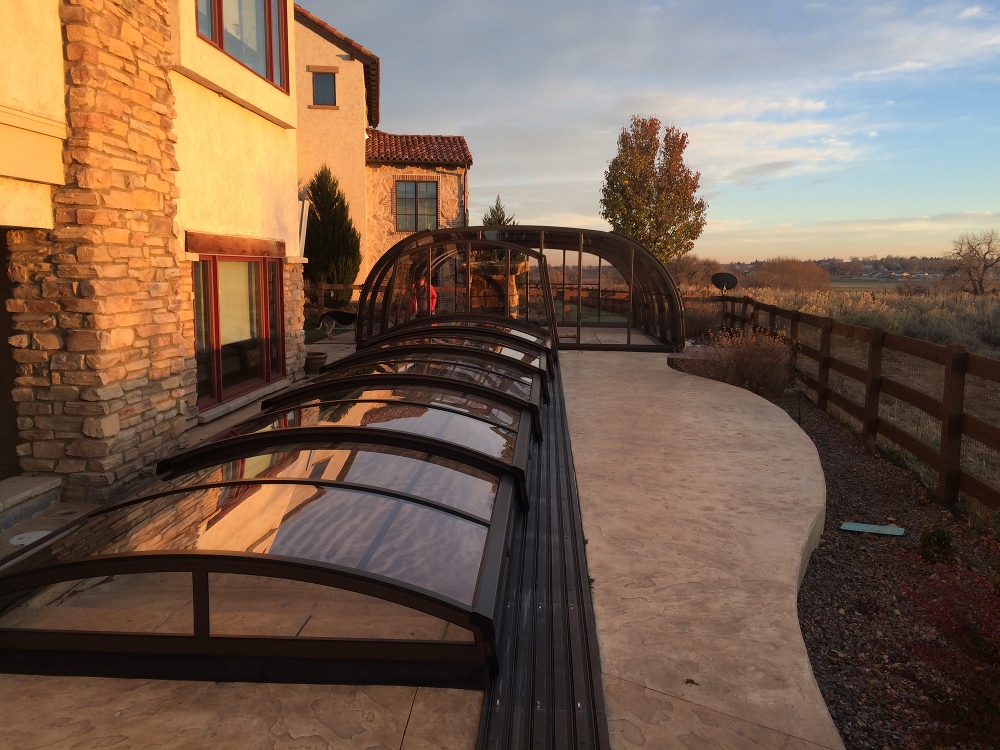 If you happen to have a small children, it is nice to know that your enclosure is fully lockable to help prevent unwanted entry thanks to the safe enclosure.
Enjoy swimming in your pool in any weather, anytime. Nice weather is slowly replaced by long, dark rainy evenings. Rain or snow does not have to keep you from doing your favorite water exercises or having a blast with friends on your terrace. With an enclosure, you can go swimming or enjoy outside seating in any weather conditions. It also protects you from the harsh direct sunlight and annoying insects in the summer.
Use an enclosure as an extension of your living space. You will have more room thanks to (especially a patio) an enclosure. You can create another world of comfort next to the pool, including an outdoor kitchen, bar, dining area or relax zone. In the fall or winter months, it's easy to expand your space by allowing all the doors and windows to remain open, without bugs and reducing the cold weather from getting in.
Choose the design your heart desires. An enclosure is not only practical, but it can be very visually appealing. Today, there are so many styles, designs, materials and colors to choose from. It is totally up to you how you'd like to expand your living space. Do you want glass? Do you want it to be transparent? Or, perhaps, translucent? Do you want it to be Charcoal, Antique Brown, Silver or White? Lots of possibilities. And the size and shape of your pool or terrace doesn't matter. So get creative and make the enclosure your own relaxation haven. You'll be able to go there anytime you want to relax in peace!
Expand your swimming pool lifetime for up to 25 years. If you follow the recommended care and maintenance process, you'll get the most out of your swimming pool. This will also save you a lot of time and money. You can also protect your pool with a protective enclosure. When the swimming pool water is not exposed to classic outdoor conditions, you won't have to treat and test the swimming pool water as frequently as you would without the enclosure. This too will save you tons of time and money. Installing an enclosure is the best way of reducing swimming pool operation costs.
As you can see, an enclosure (swimming pool enclosure and/or patio enclosure) will bring you many benefits. It can improve your health, saves you lots of money and helps protect the environment. It can also help prevent wild animals or small children from falling into the swimming pool, and in the worst-case scenario – drowning. It helps keeps dirt and leaves out of your swimming pool or terrace and thereby saves you time and energy you would need cleaning it. Last but not least, it can totally expand your living space and give you an opportunity to enjoy the outdoors even in the fall or winter months. Why should you stop throwing barbecue parties with friends on your terrace or quit your regular water exercises just because summer has ended? An enclosure is a great solution for you.