A+ Certified Pool Enclosure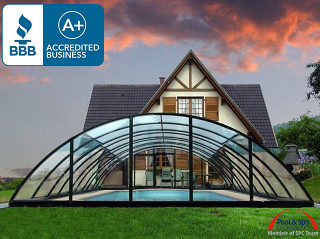 Alukov A+
We have been part of the IPC Team organization installing high quality pool, patio and spa enclosures internationally for over 20 years now!
Our journey began with humble beginnings in a search to manufacture aluminum door and window frames. Fast forward a few decades and now we are the proud owners of multiple patents, a 325 thousand square foot factory, our footprint in 40 different countries all over the world and we are now worldwide leaders in product development in the pool, patio and spa enclosure industry.
We are proud to announce that we have been placed above the standards of certification while delivering unmatched customer satisfaction. This high recognition means that we excelled in high standard procedures of quality control, state of the art technologies, and providing fast and reliable services. Our products have won numerous awards and their quality and high functionality have been emphasized by experts around the world. Most importantly, our personal approach to customers is a priority for our company. Each of our products is tailored to all of your wishes and needs.
That being said, we are proud to announce that we continue to receive the highest score by the Better Business Bureau (BBB), being recognized as an A+ Accredited Business. Better Business Bureau ratings represent the BBB's opinion of how the business is likely to interact with its customers. The BBB rating is based on information BBB is able to obtain about the business, including complaints received from the public. BBB seeks and uses information directly from businesses and from public data sources. BBB assigns ratings from A+ (highest) to F (lowest).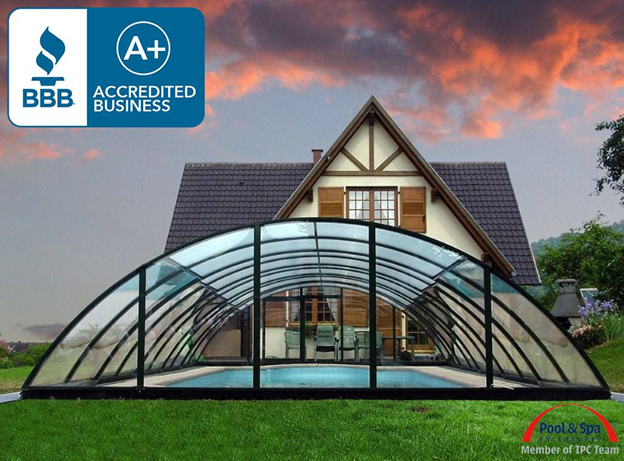 We are always pleased to see happy customers! Take a look at what some of our clients have said about our enclosures:
"Everything about the enclosure is as good or better than advertised." - Dennis & Gay, from Maine.
"The design is so attractive – it lends an architectural look. Visitors love it and just think it's cool the way it retracts completely off to the back of the deck. After a small dinner party a few weekends ago, to my surprise instead of retracting the cover, everyone wanted to sit inside!" - Jennifer, from Virginia.
"We are very satisfied with our enclosure, the quality of the product, the professionalism of the installers [at Pool & Spa Enclosures], and of course the attention to detail you [Pool & Spa Enclosures] paid during the design and ordering process." - Tony, from New York.
"Best investment ever! Alex was so nice to work with. We had a lot of work done to our backyard and house at the time and their company was by far the easiest to deal with and no complaints! I love swimming even when it snows and we rarely have to vacuum and we live in West Texas where the dirt blows all of the time!" - Brienne, from Texas.
We would like to say thank you to all of those who we have had the pleasure of providing our services to you, and we plan on continuing for years to come!
Request a FREE quote today, and get your own!